Jalen Hurts Is Expected To Play More Monday Night After Getting First Team Reps.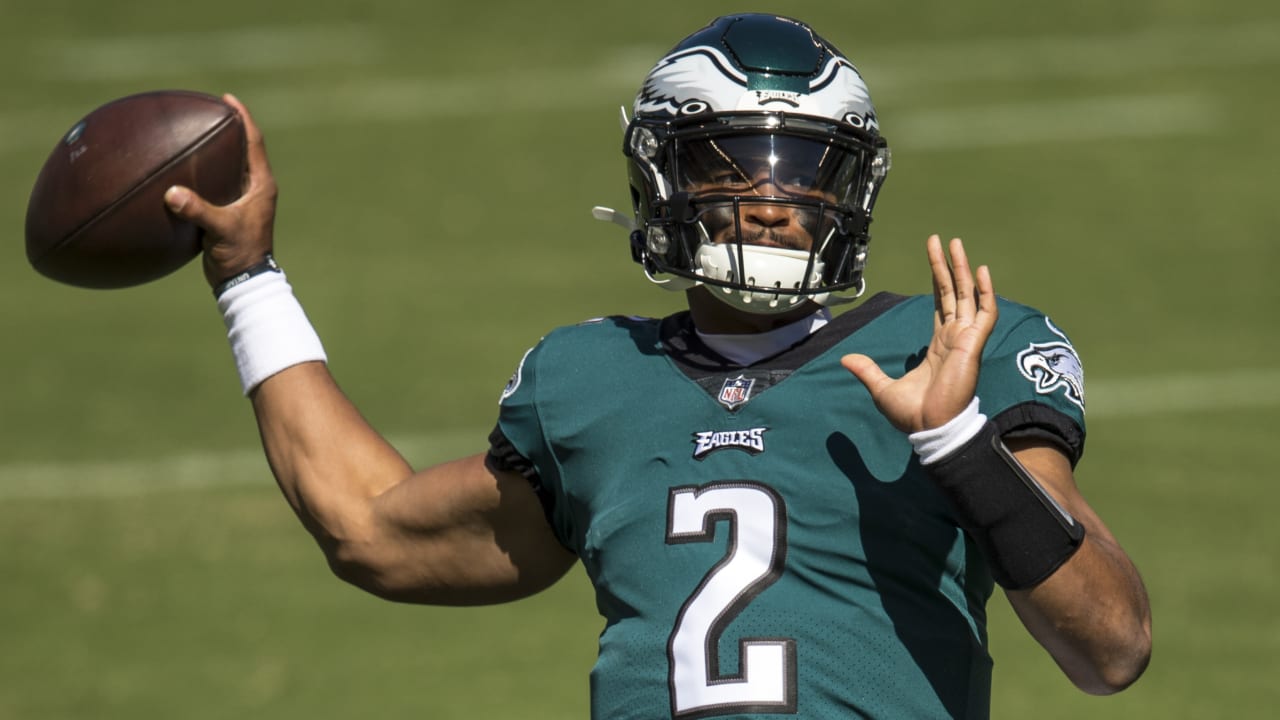 Jalen Hurts is expected to play more Monday night after reportedly getting first team reps. Are we going to see some more Jalen Hurts?
Carson Wentz is still expected to start Monday night as the Philadelphia Eagles will face off against the 7-3 Seattle Seahawks. But it's looking like if Wentz is struggling throughout the game, will Hurts be coming in?
Fans have been asking to see some more from Jalen Hurts as Eagles head coach Doug Pederson has been putting Hurts in 31 times. During this season, here's Hurts' 31 snaps broken down by position: QB: 21, WR: 6, RB: 2, Slot: 2. Hurts has only thrown the ball twice out of these 31 snaps. He's 2 for 2 with 27 yards.
I think it's about time we see if Hurts is the real deal. Usually this season with Hurts Pederson will put him for a play, then take him out. If we can Hurts in for an entire drive, and at least see him throw the ball once, that would be good to see.
If Wentz is struggling at halftime and/or the end of the third quarter. I think Pederson might finally decide to take him out and see what Hurts can do. If Pederson were to do this, this would show Pederson has some courage in Hurts, and isn't afraid to take Wentz out.
Lets just see if this news that Hurts got some first team reps is real or not. Because here in Philadelphia, we have some experience with fake news.