NBA releases 76ers' second-half schedule
The Philadelphia 76ers have pretty much wrapped up their first 32 games of a very unusual season, the Sixers on Wednesday learned their post-All-Star break schedule.
The dates are adaptable, as we've seen during the season's first half, but below is the second-half schedule for the 21-11 Sixers, who have a half-game lead over the second-place Nets in the Eastern Conference standings. The Sixers' first game after the All-Star break is in Chicago against the Bulls on March 11. The team has 17 home games, 19 road games, nine back-to-backs, and three mini-series. 
The times listed are local. For example, the Sixers' March 25 game against the Lakers in Los Angeles will take place at 10:00 P.M. E.S.T.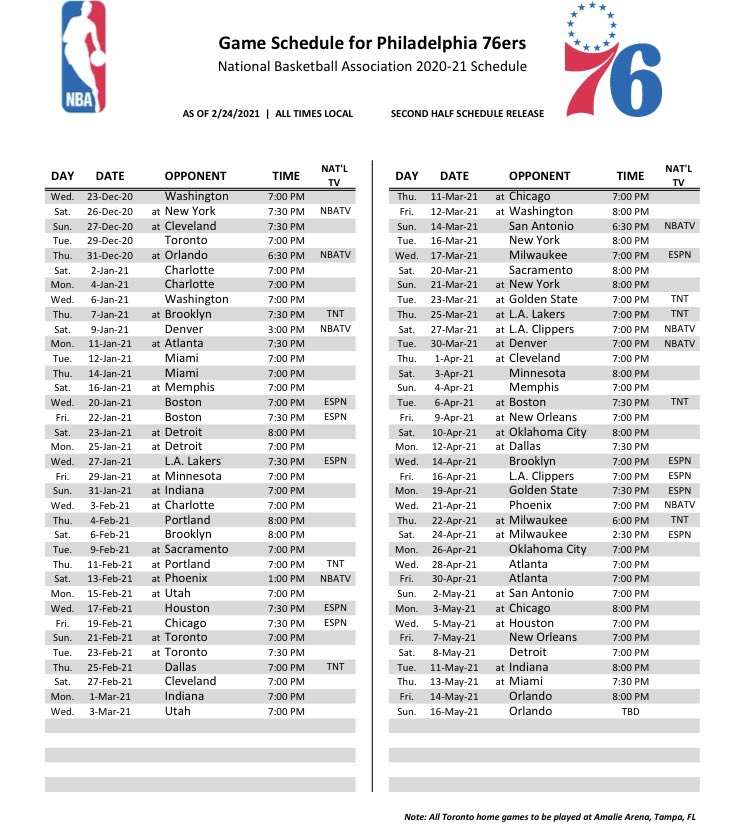 You can view the NBA's full second-half schedule here.