76ers release 2021-22 schedule
Unlike last season, when the NBA released its schedule in two halves to account for postponed games during COVID-19, the league put out the entire 82-game schedule for each team on Friday. 
The 76ers' 2021-22 season will start on the road on October 20 against the New Orleans Pelicans. 
Here is the team's full schedule: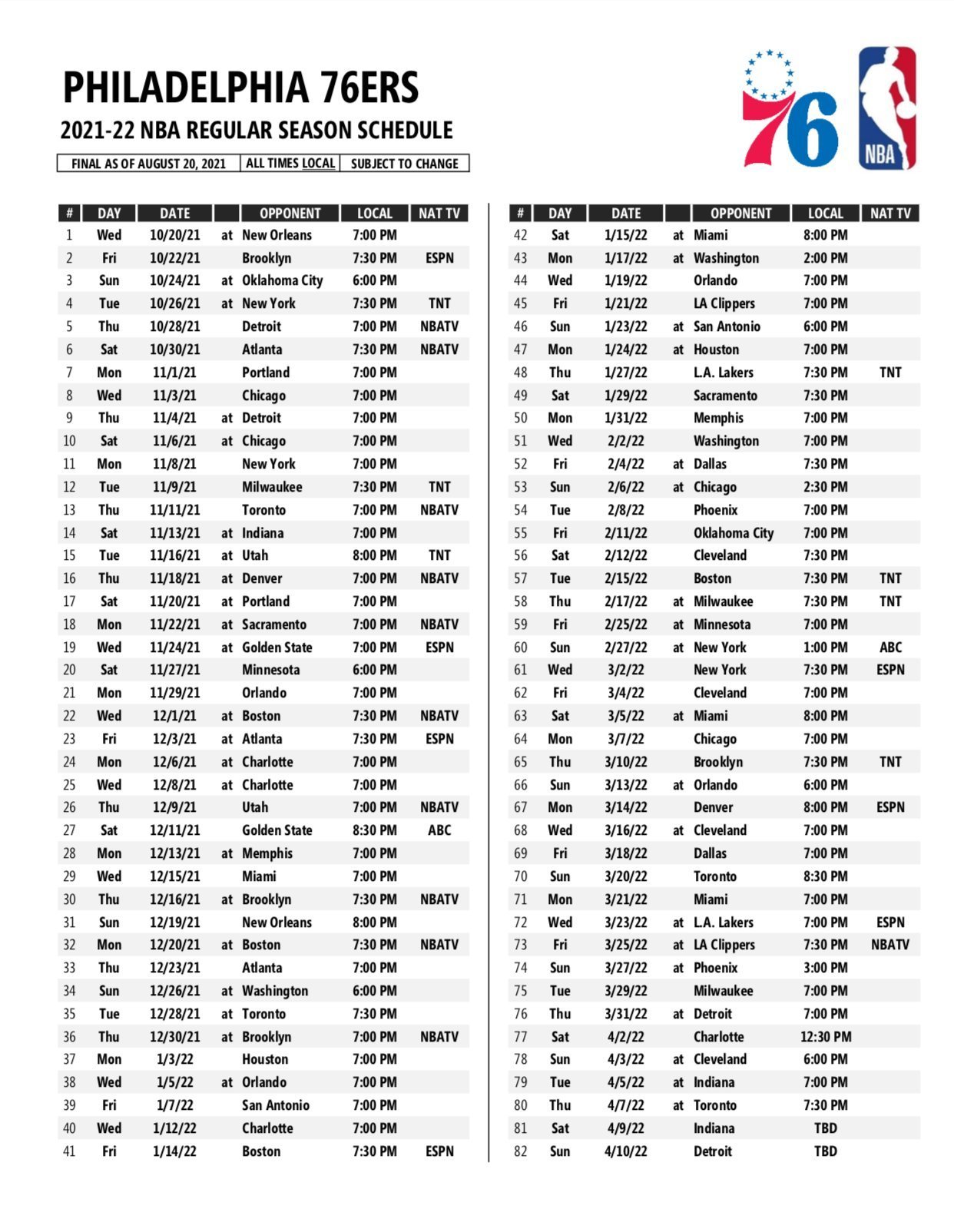 Other notable early-season games include matchups with the Brooklyn Nets on October 22 at the Wells Fargo Center, against the defending champion Milwaukee Bucks on November 9, and at the Boston Celtics on December 1.
The Sixers also released their preseason schedule on Friday:
October 5 at Toronto, 7:00pm ET 
October 7 vs. Charlotte, 7:00pm ET 
October 11 vs. Brooklyn, 7:00pm ET 
October 15 at Detroit, 7:00pm ET 
Training camp is set to begin on September 28.